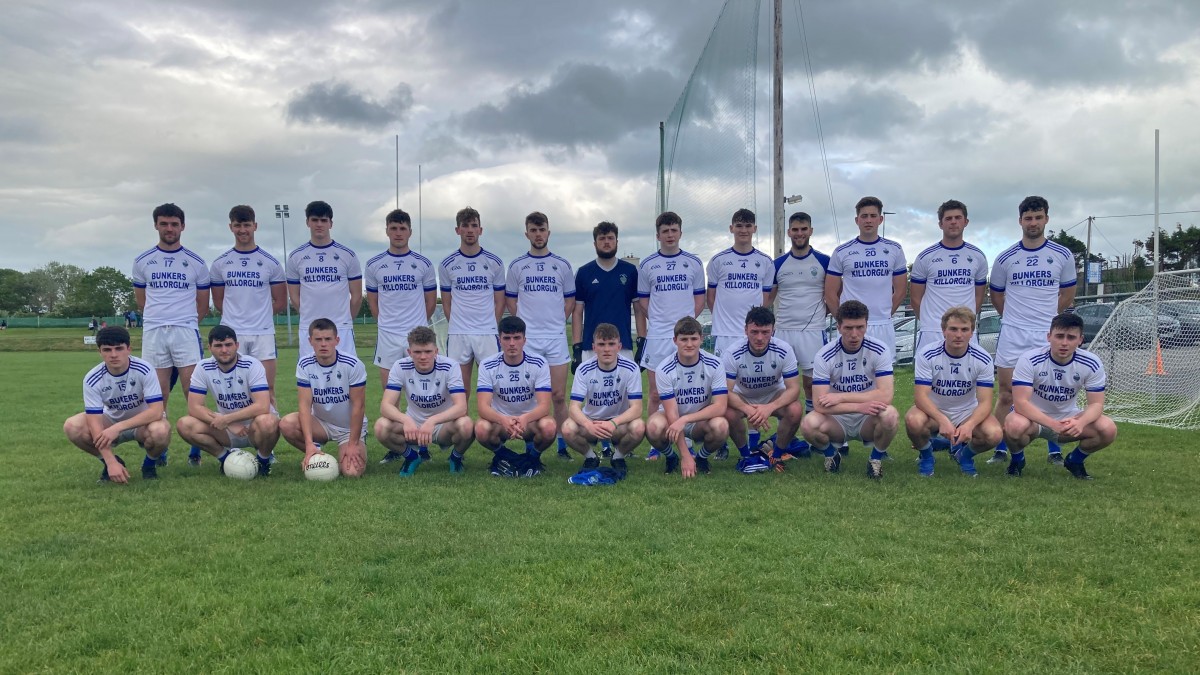 Laune Rangers 2-16, Annascaul 2-5
Laune Rangers picked up another valuable two points in Division 2 of the County Senior Football League on Saturday evening, with victory at home against Annascaul.
After a nearly ten minute period at the start of the game without a score – albeit with a few missed chances by the visitors – Laune Rangers registered the first point as Dáire Cleary punched the ball over the bar, while John Tyther pointed a free to double the home side's lead.  With fifteen minutes played, Laune Rangers led by 0-2 to 0-0.
Laune Rangers pulled clear in the second quarter, as Fiachra Clifford & Gearóid Hassett scored excellent points from opposite sides of the field before John Tyther scored a well taken free.  A super interception at the back by Eoin Clifford saw the ball worked downfield through Dáire Cleary to ultimately find Fiachra Clifford, who rounded the goalkeeper and finished to an empty net.  Dáire Cleary added a point before seeing a shot at goal saved at point blank range by Tommy Pierce to leave the home team leading by nine points at the break.  Annascaul had their share of chances in the second quarter, but some excellent defending saw them cut out.
Half Time Score:- Laune Rangers 1-6, Annascaul 0-0.
Laune Rangers continued to increase their lead at the start of the second half, as Fiachra Clifford, Patrick Carey and Gearóid Hassett all pointed.  Annascaul registered their first score in the 34th minute as James Crean split the posts with a point, but Gearóid Hassett immediately responded with a well taken point.  Alan Falvey (free) and John Tyther traded points before tommy Pierce pulled off a double save from Fiachra Clifford and Dáire Cleary.  Laune Rangers added points through half backs Calum Moriarty & David Mangan, but Fintan Herlihy replied with a point to leave Laune Rangers leading by 1-13 to 0-3 with a quarter of the game remaining.
Annascaul doubled their own tally for the game as Fintan Herlihy squeezed the ball under Laune Rangers goalkeeper Padraig Ahern.  Darragh O'Grady and Jack O'Connor added points for Rangers before Dáire Cleary finally rattled the net for Rangers second goal – Fiachra Clifford with an excellent pass to John Tyther who in turn passed across to Dáire Cleary for a well taken finish.  Annascaul, to their credit, continued their efforts as a James Crean point was followed by a David Smith goal.  Alan Falvey pointed a free for the visitors while Gearóid Hassett scored the final point of the game.
Full Time Score:- Laune Rangers 2-16, Annascaul 2-5.
Laune Rangers:- Padraig Ahern, Seán Cleary, Patrick Carey (0-1), Ryan Diggin, Eoin Clifford (capt), David Mangan (0-1), Calum Moriarty (0-1), Eoin O'Sullivan, Jack O'Connor (0-1), Stephen Sealy, Dáire Cleary (1-2), John Tyther (0-3, 2f), Darragh O'Grady (0-1), Fiachra Clifford (1-2), Gearóid Hassett (0-4).  Subs: Conor Murphy for Mangan, Daniel Macbeth for Sealy, Shane Daly for O'Sullivan, Daragh O'Connor for E Clifford, Patrick Daly for F Clifford.
Annascaul:- Tommy Pierce, Andrew Finn, Colm Moriarty, Jack Moriarty, Cian Griffin, Gearóid Lyne, James Hanafin, Jason Hickson, Bryan McKenna, Fintan Herlihy (1-1), Alan Falvey (0-2f), Donal Crean, Killian Falvey, James Crean (0-2), Jack Farrell.  Subs: Cathal Donovan, Coleman O'Meara, David Smith (1-0).